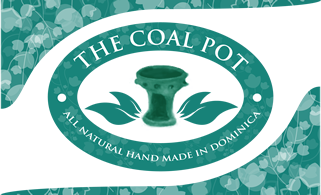 Our Mission is to always provide the best Quality and Luxurious All-Natural Handmade Herbal products. At The Coal Pot your well being is our first priority, hence our aim is to fullfil your every desire in natural skin care products.
Our All-Natural Handmade Products bring back the traditionally use of herbs from our Caribbean ancestors. Made from herbs, pure essentials oils and herbs that grow in Dominica, the nature isle of the Caribbean, our products are unique blend that offer therapeutic and traditional healing properties that target various skin problems.
The most soothing experiences on earth are often so difficult to find. Our products are destined to enhance your daily lives. Reward your mind, body and soul with the essence of nature. The Coal Pot Products are Nature revealed.....Experience them for yourself.
The Coal Pot derived as a youth skills training programme facilitated by the Dominica Youth Division in 2000 and has since transited into a small 'Cottage Industry' providing employment to young persons from the community. With the tremendous support we have received from the Government of Dominica, Canadian High Commission, OECS/EDU/SMED and also from National Development Foundation of Dominica (NDFD), the National Development
Co-operation (NDC) and the Dominica Export Import Agency (DEXIA), we have expanded our facility and productivity. We have since expanded our line of products from producing seven varieties of soap to offering over twenty varieties along with other body products such as creams, massage oils, facial products and much more all available for viewing on our website.